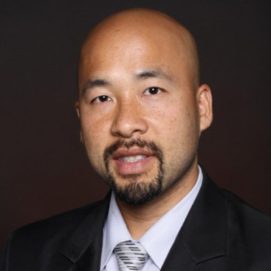 Ken Duong
As principal advisor, Ken Duong guides business owners through the pitfalls and joys of growing their business. Ken is a speaker and author, and also heads Duong Global Business Consulting, a business services company. Ken is passionate about business and helping business owners find better ways to do things, make more money and enjoy life more.
Ken D. Duong, Esq., MBA started his professional career in
2009 after completing all his required formal, institutional
education. That same year, Mr. Duong co-founded an
international law firm with offices in Orange County,
California, U.S.A. and Ho Chi Minh City, Viet Nam focused on
U.S.-Vietnam bi-lateral trade, including corporate/business
law, business taxation, international trade, intellectual
property, and business immigration matters. His focus areas
and experience are in international corporate/business law,
taxation, and business immigration mainly focused on South
East Asia.
In 2016, Mr. Duong co-founded Duong Global Business
Consulting Group with two partners – Mr. William Dos Santos
and Mr. Tommy L. Duong – to provide comprehensive global business services, such as real estate
acquisition and management, international business/corporate law, U.S. business immigration,
U.S. product distribution, money transfer, and education consulting, for high net-worth foreigners,
their families and companies, looking to live, work, invest, and immigrate to the United States. He
has organized and led over 40 business trade missions to help SMEs develop global trade,
economic growth, and relations.
Moreover, he has invested in capital and sweat equity in various companies, such as negative ion
clothing technology, cybersecurity, food and beverage franchising, software development, and
education. Peaked by his entrepreneurial spirit, Mr. Duong continues to find other passive income
investment opportunities.
With community engagement, Mr. Duong has served as board of directors and chair positions on
chambers of commerce, non-profit or not-for-profit organizations, educational board foundations,
trade associations, government industry and focus groups, and other community building
organizations.
Mr. Duong lived in the U.S. since 1986 and received his Bachelors of Arts in
Economics/International Area Studies, minor in Spanish, and specialization in computing from
University of California, Los Angeles (UCLA), and his joint graduate degree – Masters in Business
Administration (M.B.A.) and Doctor of Jurisprudence (J.D.) – from Golden Gate Unversity School of
Law and School of Business in San Francisco, California, U.S.A.
Aside from his professional career, Mr. Duong has traveled to, lived in, or worked in over 25
countries, is an adamant cyclist and swimmer, loves outdoor adventure activities, is an avid reader
and is fluent in English, Spanish and Vietnamese.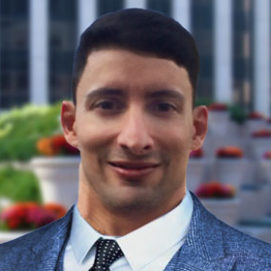 William Dos Santos
William Dos Santos has developed and operated multiple businesses across the world over the past ten years and brings a diverse international business and marketing expertise to the team and, passion to each project he works on. He earned a double Master's degree in International Business Administration from Golden Gate University in San Francisco, California, and Master's degree in teaching.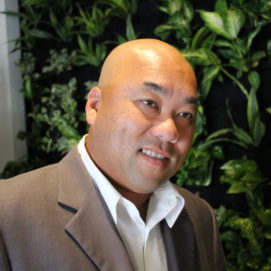 Tommy Duong
Tommy Duong is our Operations Directors. He has over 10 years experience as an investment and financial advisor focusing on personal investment management. He is responsible for maintaining strong business relationships with clients to determine their financial needs. Tommy works with clients to determine their goals, provide market information and economic updates.